Reintroducing native rare-breed animals to Birch Farm dovetails with our aim to immerse The Collective at Woolsery in the natural surroundings of this ancient landscape.
Each year, the Rare Breed Survival Trust publishes a watchlist of rare, native-breed livestock to highlight their decline and safeguard their future. These traditional breeds hail from times before mass industrial agriculture and deserve to be preserved, which is why Livestock Manager Chris Jenn (pictured) and Executive Chef Ian Webber use this list when deciding which animals to rear at Birch Farm.
Choosing only animals native to the British countryside, the duo select endangered breeds at risk of disappearing from our food culture. As with anything in nature, they've had a mix of successes and failures: some breeds, such as Whiteface and Greyface Dartmoor sheep, have thrived while others haven't worked so well.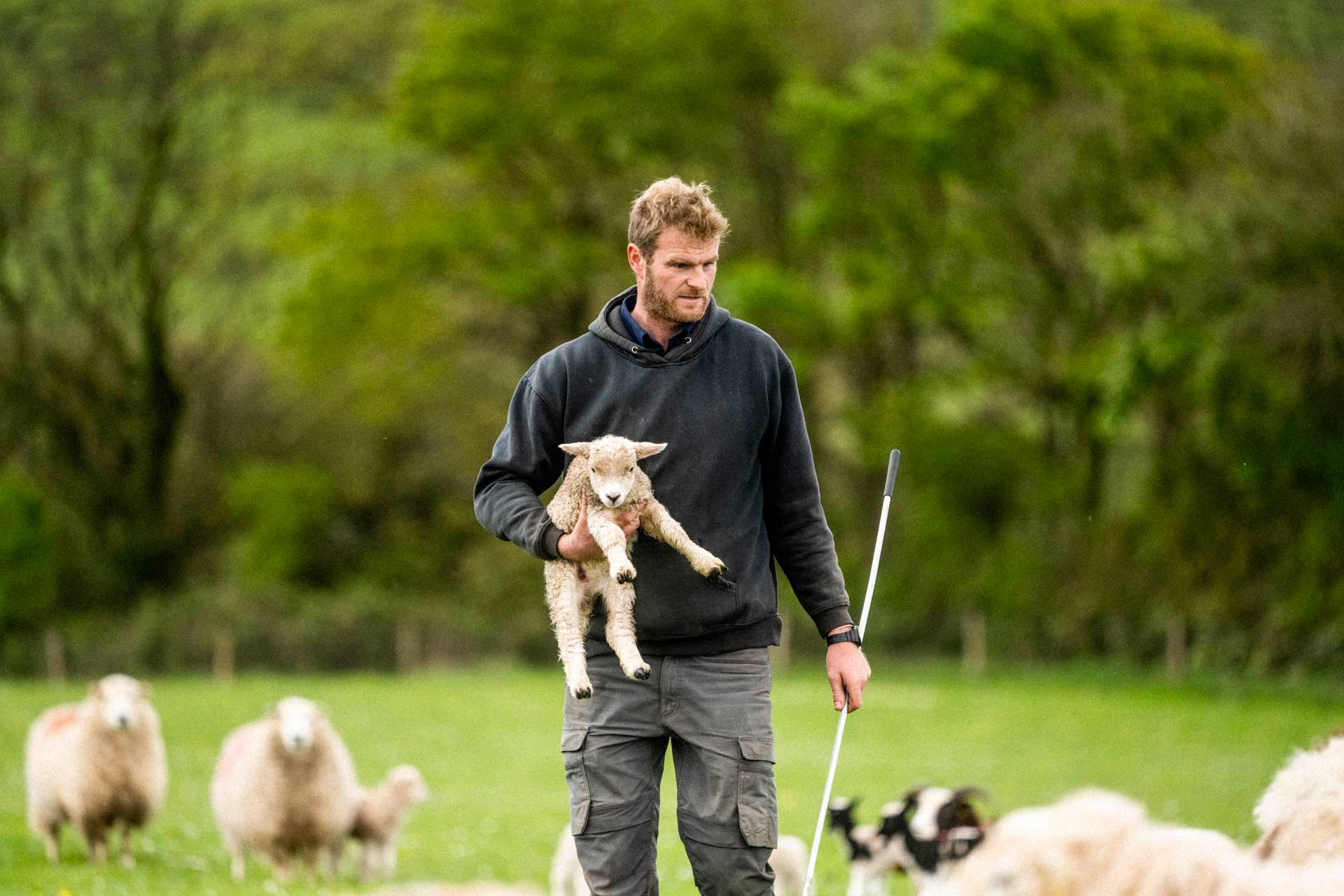 'We tried Devon Longwool which was absolutely beautiful in appearance, but the flavour and the texture of the meat wasn't very good,' says Ian. 'Although it hasn't worked when it comes to supplying the restaurant and pub, we may reintroduce it in the future for its wool and to support the breed.'
The number of different breeds at Birch Farm changes frequently as Ian and Chris introduce new animals. The Whiteface and Greyface Dartmoor sheep are stalwarts, along with Devon Blacks and British Lop pigs, North Devon Ruby Red cattle and ducks. There's also a flock of ex-battery hens which, although not kept for meat, produce eggs for the kitchens and live out their lives in a peaceful natural environment.
The pigs and sheep are butchered in-house and, when the new butchery opens, the cattle will be butchered and aged on-site too. Ian's nose-to-tail ethos ensures every element of each animal is used by the kitchens at Wulfheard Manor, The Farmers Arms and Woolsery Fish & Chips – from bones for stock to sinew for sauces.