Tradition has been restored in Woolsery with the refurbishment of J. Andrew Shop & Post Office.
The bustling corner shop has been given a new lease of life to capture the charm of the village in times gone by. The complete redesign includes traditional-style chequered flooring, bespoke wooden shelves laden with produce, smart new refrigerators, statement lighting and some cool and quirky artwork.
The range has also been refreshed so that all manner of produce, from store cupboard staples to a carefully selected curation of handcrafted artisan products, can be found in this little treasure trove.
'We wanted to create a balance between an essential shop for villagers where they can get newspapers and bread and milk at affordable prices, and a place where visitors can find more interesting products they might not discover elsewhere,' says Kaylea Reeves, operations manager at The Collective at Woolsery.
Kaylea's recommended products include Scarlett & Mustard's Passionfruit and Lemon Curd and Rhubarb and Vanilla Curd, and an of assortment of sauerkraut, kimchi and kombucha from Loving Foods. She also thinks sweet tooths will be tempted by Joey Koala's gourmet popcorn.
'We have at least 50 independent suppliers now and are continuing to expand the range,' she says. 'And, of course, we sample and test everything to ensure it's up to standard before we consider adding it to the range.'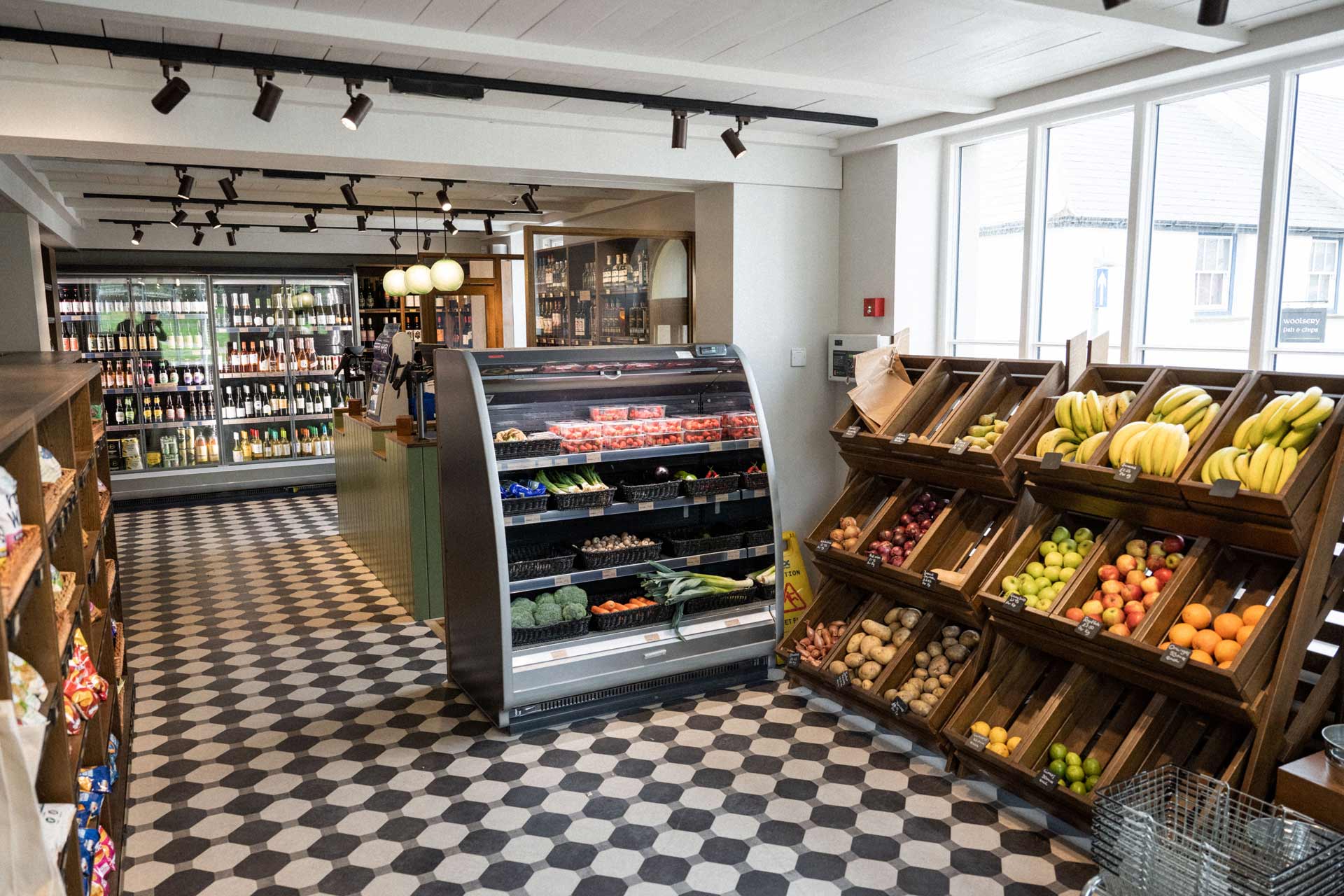 A new addition to the store is a charcuterie cabinet brimming with an ever-changing curation of meats and cheeses to pair with the shop's chutney and cracker accoutrements.
'We're currently stocking a cured Italian mortadella, which I've only just been introduced to, and it's delicious,' says Kaylea.
Just off the Atlantic Highway, a visit to the store makes for a satisfying pit stop for those looking for a mid-journey pick-me-up. Flagging energy levels can be revived by natural yerba mate soft drinks and stomachs satiated with sweet and savoury handcrafted snacks. Be sure to pick up a J. Andrew Shop & Post Office tote bag – essential for carrying home the haul of goodies that just couldn't be left behind.