By blending traditional British spices with European curing culture, Executive Chef Ian Webber is creating a new take on charcuterie.
While the popularity of artisan charcuterie has gained momentum in the UK over the past decade, few local makers have melded the continental methods for preserving meat with British flavours and seasonality. Chorizo flecked with red chilli and salami laced with paprika are the go-to – but not at The Farmers Arms.
'As with everything we do at Woolsery, our charcuterie is inspired by what grows naturally at Birch Farm,' says Ian. 'I've taken ideas from traditional British curing techniques which date back to the 1600s, and used traditional spices such as nutmeg, wild pepper and cubeb.'
Ian and team craft pancetta, lardo and salami, as well as house-cured bacon. They're constantly experimenting with different blends of herbs and spices – some picked from the farm – and use a combination of wet and dry marinades to infuse own-reared rare-breed meats with traditional British flavours.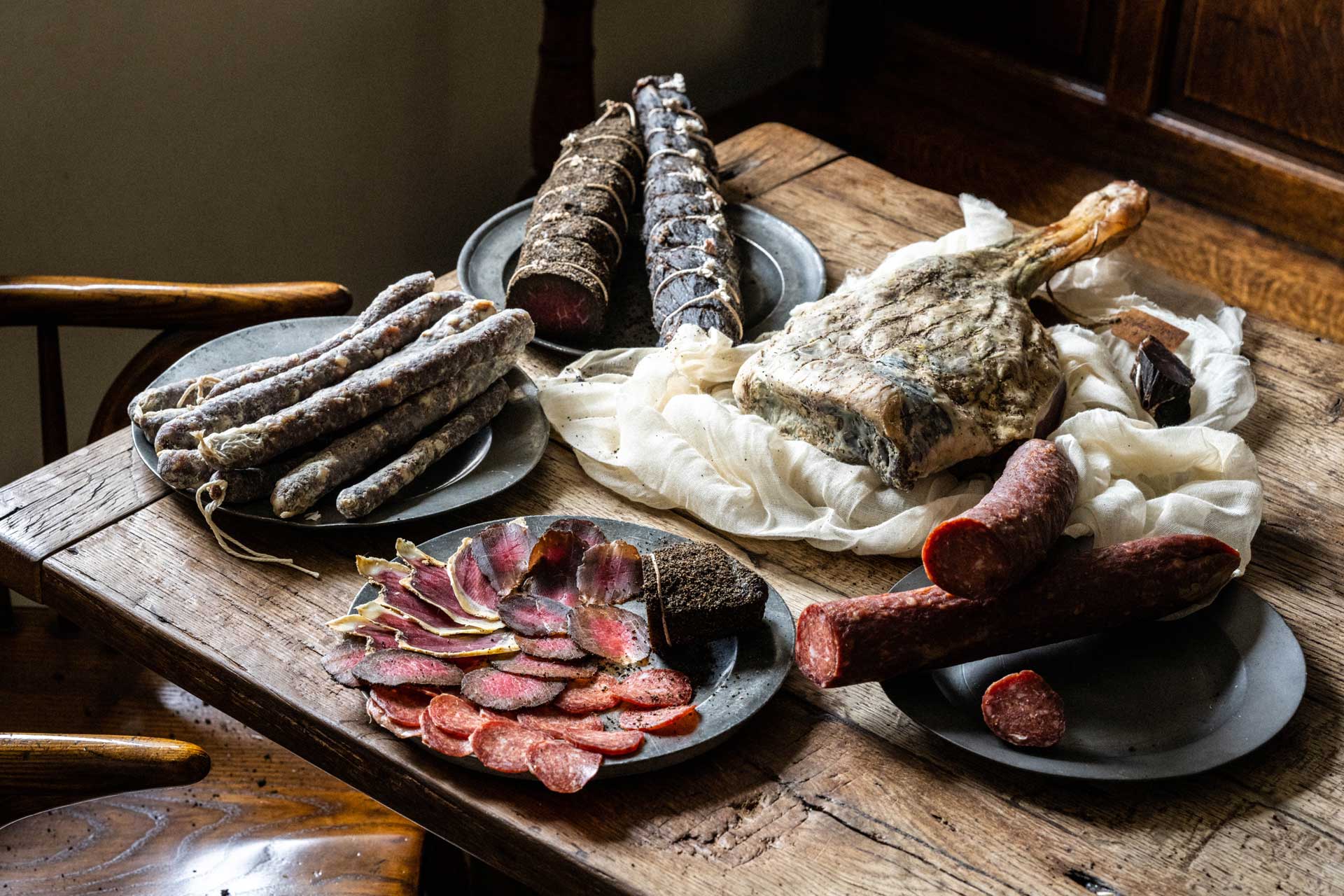 As a result of their keen interest in fermentation, they've even experimented with fusing the two preservation styles.
'We ferment and dry celeriac from the farm and use the fermentation liquid to cure the meat,' explains the chef. 'The dried celeriac is then used to crust the outside of the cured meat. We're not following recipes, just seeing where our creativity takes us.'
Sample the unique house-cured charcuterie for yourself at the pub. Ian uses charcuterie to imbue further layers of flavour in dishes such as game broth with spiced sausage, pickled red cabbage and fermented mushrooms. The menu also often features a selection of our charcuterie which is served, sharing style, with local cheeses, pickles, chutneys and fermented sourdough.