From the decadence of Georgian high society to a modern interpretation of Medieval living, nothing was off limits when it came to the creative reimagining of Wulfheard Manor.
Hannah Lohan is a leading interior designer with a reputation for creating immersive environments which are sympathetic to a building's architecture while also telling a compelling tale. It was her flair for aesthetic storytelling that caught our attention when we were looking for a creative partner to help reimagine Wulfheard Manor and the rest of The Collective at Woolsery.
'The brief was to look at each property individually and attach a design story while making sure they all tied together,' explains Hannah. 'We've done this through texture, pattern and colour. Everything is tactile, beautiful and luxurious but also playful and fun, which reflects owners Michael and Xochi Birch.'
Michael and Xochi, along with Managing Director Emily Harmon, were instrumental in helping Hannah and her team create a clear theme for each property. 'They developed these wonderful stories for us, practically giving us a script to work from,' says Hannah. 'They like to push boundaries so, from a designer's point of view, it's a dream job.'
The interior of Wulfheard Manor will be a celebration of Georgian opulence and hedonism, with each room revelling in its own unique aesthetic.
'If you were an affluent Georgian, you'd have incredible parties and feasts – everything was very colourful. We aim to bring that out in a rebellious and disruptive way at Wulfheard,' explains Emily. 'The restaurant, for example, will have an opulent Georgian feel, but this will be deconstructed so it's cool and edgy.'
A focal point of the restaurant will be a huge light installation, inspired, says Emily, by the idea of a 'bird flying in and creating a mad, lovely nest in the ceiling'. It will be bold, eccentric and witty, and draw on the rural landscape surrounding the manor, weaved through with the concept of decaying grandeur.
To bring the vision to life, Hannah is drawing on a network of British and US design talent such as Annemarie O'Sullivan, who works with natural fabrics and materials and is helping create the bird's-nest light installation. British wallpaper designer Flora Roberts, who specialises in botanical prints and murals, is creating a design that celebrates the local flora (elderflowers, rosehips and dog rose) for the restaurant.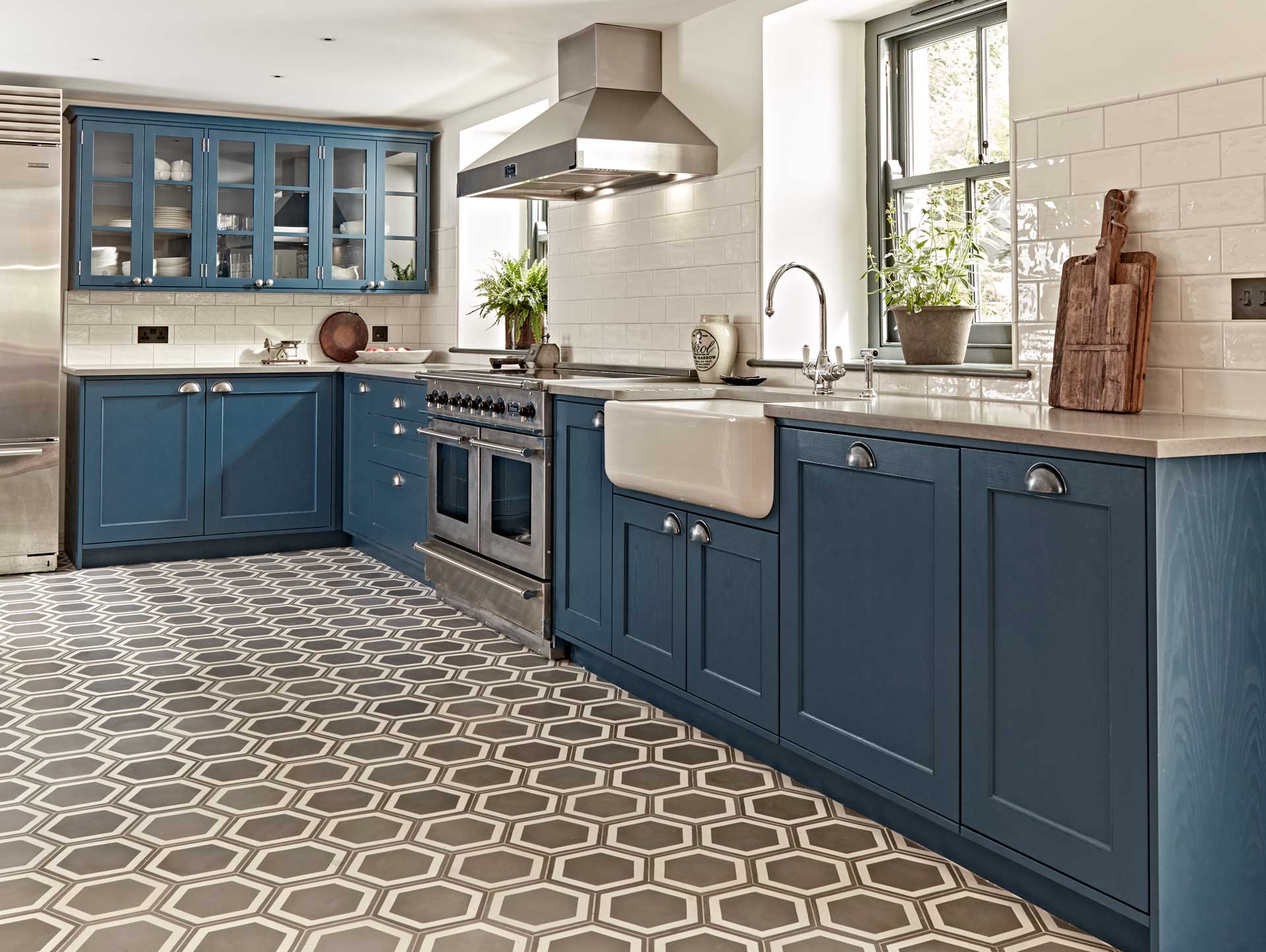 In contrast to the natural-world theme of the restaurant, the bar will showcase the rebellious side of Georgian hedonism and exhibit a rockier edge. A veined-marble bar and stunning timbers will be combined with sumptuous fabrics to create an opulent, tactile environment.
'We've sourced beautiful wallpaper for the ceiling from de Gournay and amazing lighting from Lindsey Adelman, an American lighting designer who works with lots of celebrities,' says Hannah. 'She recently did the lighting in Gwyneth Paltrow's home, which she described as "ceiling jewellery", which is exactly what her pieces are. Beautiful glass with chains – it's edgy.'
Guests staying in the main manor house will have a choice of four hero bedrooms. The two at the front are designed to impart a luxurious, monochrome feel as a result of the team playing with many tones of single colour, while two at the back – which date to the 15th century – will mix Medieval touches with a modern twist. Further accommodation will be in the outbuildings: The Barn, Wheale House and Coach House.
'The challenge has been embracing the different stories of the buildings while creating a cohesive look,' says Hannah. 'The Barn, for example, is architecturally rustic, so we're giving the bedrooms a more agricultural, industrial style. Reeded glass and Crittall shower screens sit against lovely bare brick walls, but then a beautiful Georgian four-poster bed ties it back to the main house.'
The Coach House and Wheale House, meanwhile, will take more traditionally masculine and feminine directions: 'The Coach House utilises leather, travel trunks, boiled wools, heavy straps and a darker colour palette. In contrast, the Wheale House will feature florals, rattan furniture and also have a private garden.'
Once complete, Wulfheard Manor will be a one-of-kind destination; somewhere to switch off and relax, while also being a place where visitors can indulge in the kind of rural revelry inspired by its Georgian patrons of years gone by.
As Hannah says: 'What's lovely about Wulfheard Manor is that you could go back multiple times and enjoy a different experience each time; it's all about having a good time.'