Forget everything you think you know about going out to a pub for Sunday lunch and join us for an end-of-the-week feast.
Unlike the usual pub Sunday lunch experience, The Farmers Arms Sunday lunch involves a compilation of dishes served family style, so everyone can get stuck in to what they like best. All the edibles are made in-house and, in most cases, from own-reared and -grown produce from Birch Farm.
Begin your meal with house charcuterie, potted meats and veggie pâté, a tureen of steaming seasonal soup, springy homebaked sourdough and hand-cut crisps served with herby dip.
The main-course platter of veggies, roasted meats, gargantuan Yorkshire puddings and roasties takes centre stage, but try and save a little room for dessert or you'll kick yourself later.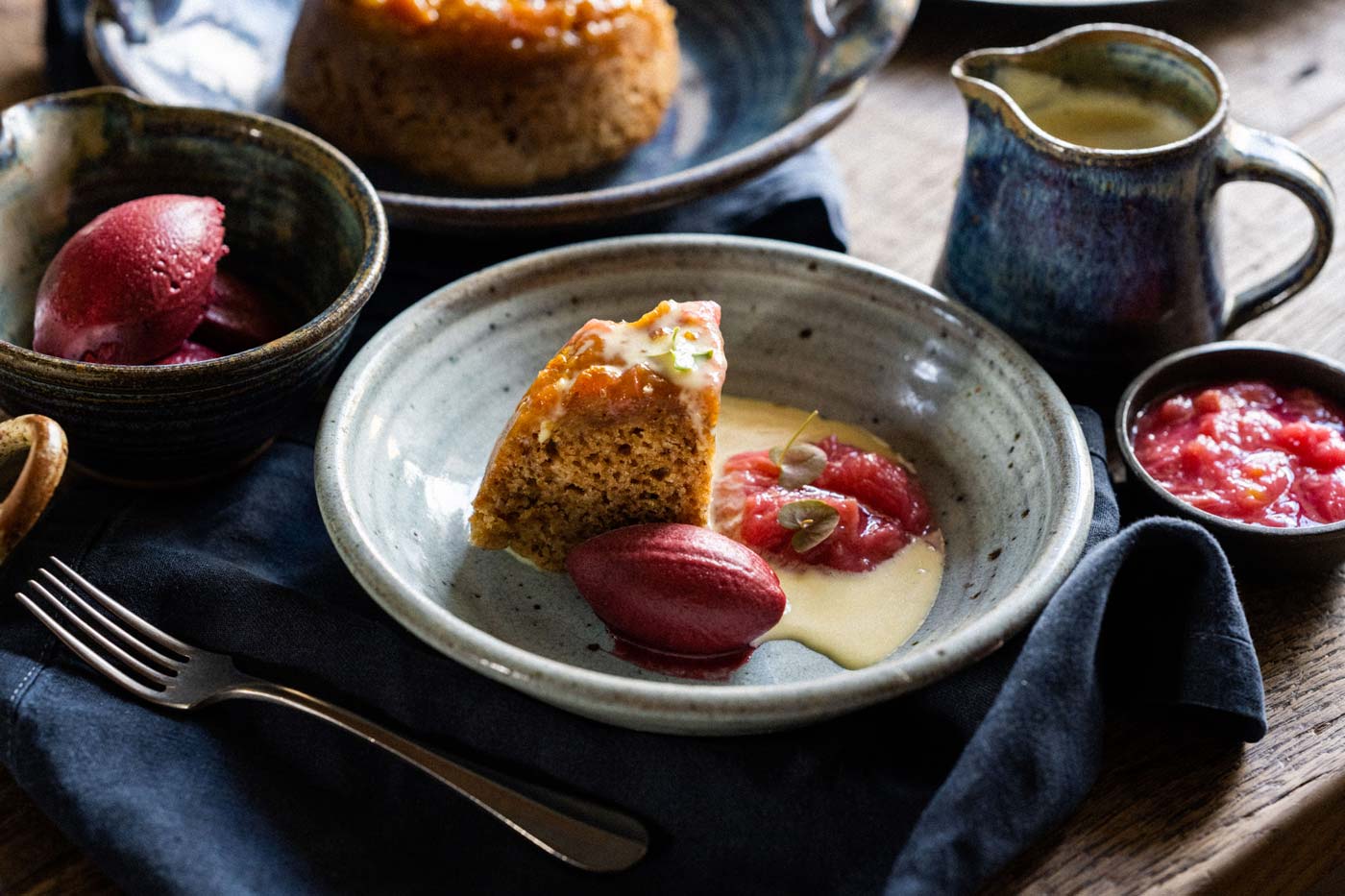 Our Executive Chef Ian Webber has designed the puddings to change with the seasons: in winter, sticky steamed sponge and caramelised rice pudding reign; in autumn, crisp tarts filled with the season's orchard and hedgerow fruits (served with proper custard) are the order of the day; while summer brings creative trifles showcasing fruits and herbs grown in our greenhouses.
Reservations are always recommended. Take a look at the menu.