Executive Chef Ian Webber is masterminding a dining experience at the Wulfheard Manor restaurant that's unlike any other.
Seasonality is the thread that runs through every element of the food experience at the Manor, but the highlight will be the Manor's tasting menu, which, says Executive Chef Ian Webber, 'will celebrate the produce from our farm at the moment it's at its very best.'
With a 150-acre farm, butchery and bakery on-site and at his disposal, Ian and his kitchen team have unrivalled access to the kind of astonishingly fresh and hyper-local produce of which most chefs can only dream. The ingredients are the fruits of the labours of Head Gardener Josh Sparkes and Livestock Manager Chris Jenn, who collaborate with nature to maintain and restore health to the farm's soil. Their mission is to yield incredible ingredients for the restaurant and sister pub, The Farmers Arms, which can be used at their micro-season peak.
'Our food is unique because we don't grow mainstream fruits, vegetables and herbs,' explains Ian. 'We rear native breeds that may not have been seen in these parts for years, and grow traditional herbs and spices that would have been the norm in historic manor house gardens.'
When the Manor opens, visitors will find the unique cooking complemented by a dining experience and setting that are equally phenomenal. Diners will be invited to eat courses in different locations around the Woolsery estate – including in the wildflower meadow, orchard and butchery – resulting in an unusually immersive dining experience.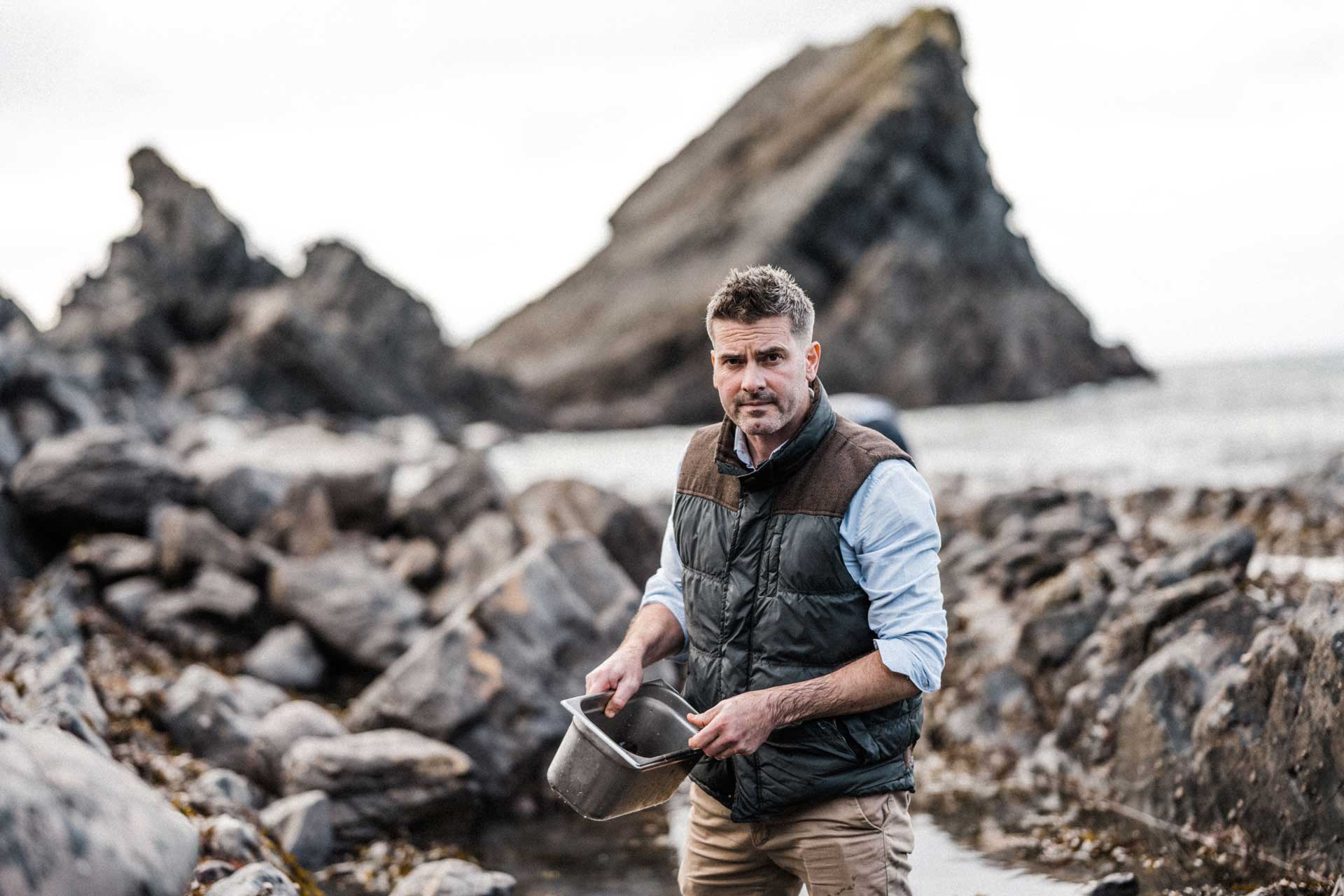 'Lots of very good restaurants are disconnected from their environments,' says Ian (pictured). 'A restaurant in London may serve a mushroom canapé on a mossy log but at Wulfheard Manor you'll be able to eat the canapé while sitting on a mossy log surrounded by growing mushrooms.'
Ian, Josh and Chris' shared ambition is to nurse the land back to vibrant health and create a thriving polyculture which, in turn, will supply the kitchens with impeccable produce. However, they aren't interested in trendy ingredients or food fads; they want to create dishes rooted in British culinary history that will become Woolsery classics in their own right.
'It's about championing sustainable agricultural methods in order to craft food that will still be relevant in 100 years' time,' says Ian.