'Field-to-fork' and 'plot-to-plate' are used far and wide. However, our Executive Chef Ian Webber is committed to restoring the integrity of farm-to-table dining – and then some
'For me, it all starts at the farm,' says Ian. He's referring to Birch Farm, our 150-acre farm which provides almost all of the meat, fruits, vegetables and herbs used in Ian's kitchen. To devise his creative yet rooted-in-the-soil menus, Ian works closely with Head Gardener Josh Sparkes and Livestock Manager Chris Jenn, who give him the nod on what's about to come into season and what's just over the horizon. Everything reared and grown on the land is done in harmony with what nature requires.
'We let nature lead us, which is why we're growing the types of fruits and vegetables that will restore health to the soil,' explains the chef.
Ian compares his style of cooking at The Farmers Arms to what a farming family would traditionally serve at their kitchen table – but underpinned by contemporary culinary techniques and on-point presentation. The result is rustic dining that majors on provenance and sings with flavour.
'Our Sunday lunch perfectly sums up our style; it wouldn't be very different to what you'd experience if you came to my house for Sunday lunch,' he says. 'You don't have to choose a dish from a menu, instead we deliver a seemingly never-ending line-up of delicious dishes to your table which you share with your nearest and dearest. It takes the stress out of the big family meal and allows you to relax and enjoy the company.'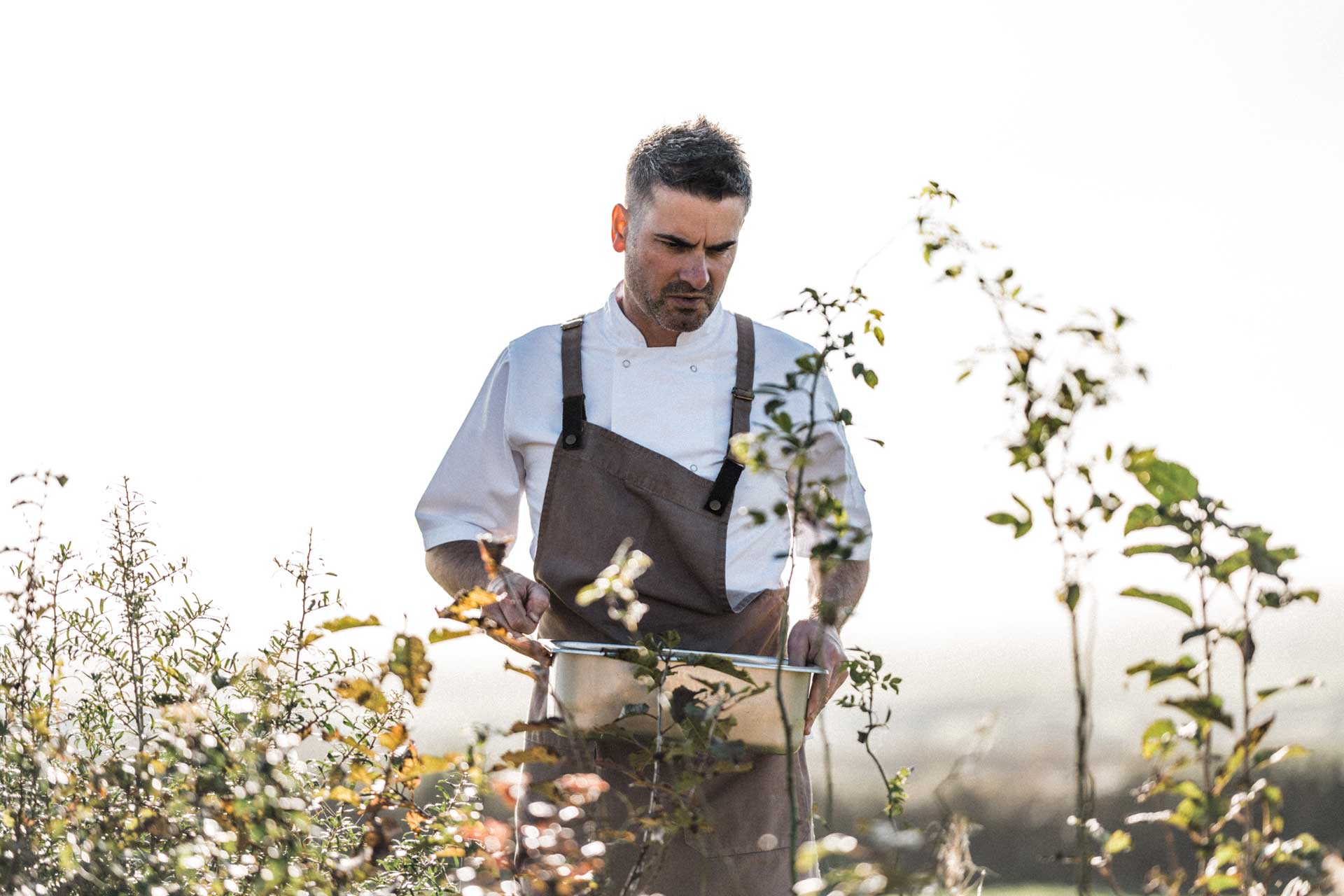 The menu throughout the rest of the week is a compilation of classic pub dishes such as pie of the day (hand-raised, of course), chicken liver parfait, Birch Farm sausages and fresh fish, all of which are crafted from own-grown or -reared ingredients and delivered in The Farmers Arms' signature rustic style.